A city melted into the countryside
Monteriggioni is a medieval town perched atop a hill in Tuscany, Italy. It's one of the oldest and most famous villages in all of Italy and was built in 1219 for defensive purposes by Sienese soldiers. The village has remained incredibly intact as if time has never passed, even though it was built by the Sienese between 1213 and 1219 for defensive purposes. The village dominates the territory from the top of a hill overlooking the Via Cassia, a strategic position from which to control the Valdelsa territory. Monteriggioni has been awarded the Orange Flag quality mark given by Touring Club italiano (TCI).
The most interesting point is certainly Monteriggioni Castle, which was founded in the 1220s by the Republic of Siena and was built with the intention of creating a defensive outpost against Florence. Monteriggioni preserves most of its 13th century structures, such as the city walls that embrace the top of a hill for about 570 meters. It also has 14 imposing towers that allow you to enjoy spectacular views of Siena. Inside the walls, Santa Maria Assunta Church overlooks a large square. Here, you can find some of the best preserved traces of medieval origins. Don't miss "Monteriggioni in Arme" educational route which features faithful reproductions of medieval and Renaissance weapons and armor.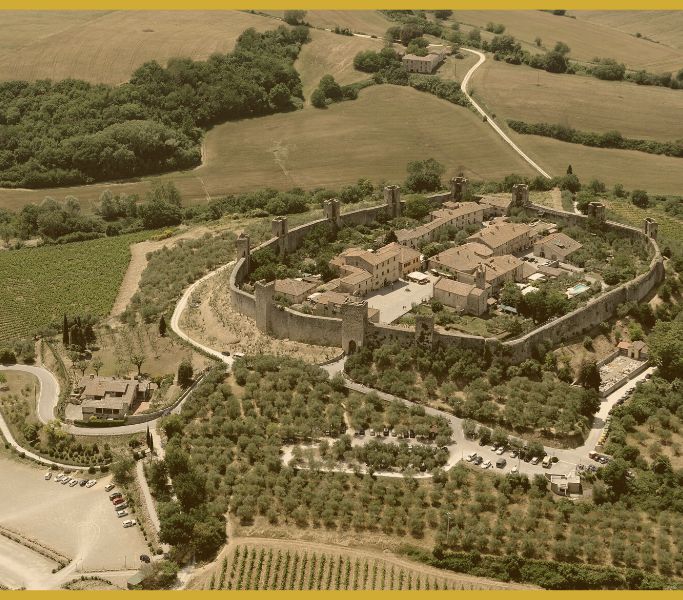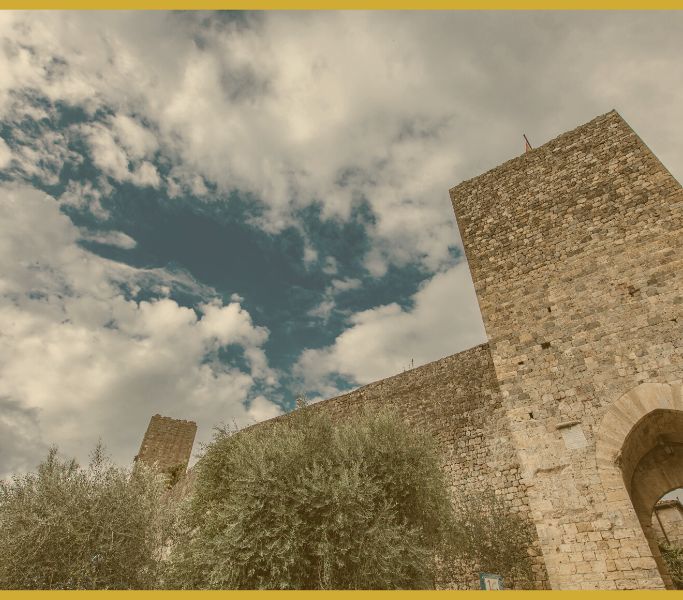 Monteriggioni is a medieval stronghold in Tuscany, Italy. It is a part of the province of Siena, in the region of Tuscany. The whole area is dotted with churches and villas, including Santa Maria Castello Parish Church and Abbadia Isola, an enchanting village inhabited since the 9th century BC. One of the pleasures in discoverying these places is the possibility to explore them on foot or by bike. There are numerous nature trails and paths including the Via Francigena, Stage 32 from San Gimignano to Monteriggioni is certainly one of the most iconic. A stone's throw from Monteriggioni, you can visit the wonderful territories of the Valdelsa and Val di Cecina as well as nearby Siena which preserves a unique medieval architectural heritage."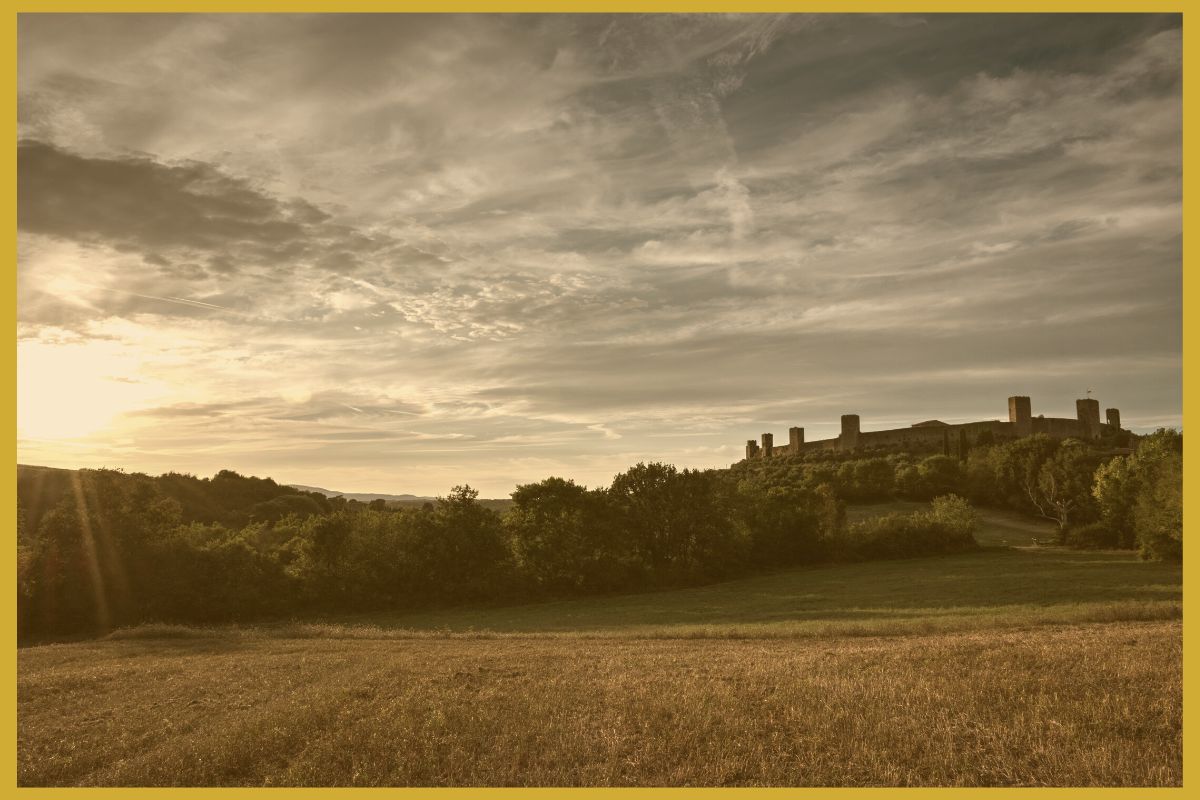 Each July, the village of Monteriggioni hosts a historical re-enactment called "Monteriggioni di torri si corona". One of the oldest festivals in Italy, it has welcomed thousands of visitors over the past thirty years. Participants dress in period costumes and sample culinary specialties that have now been forgotten.
Typical Dishes and Produce
Monteriggioni is on top of a hill surrounded by vineyards and olive trees. It's the perfect place for wine lovers, as there are plenty of wine cellars where you can taste Chianti Classico DOCG and Chianti Colli Senesi DOCG. These full-bodied wines pair well with the local products like saffron, cheese, honey, and grappa.
How to get to Monteriggioni from Villa Vianci
Monteriggioni is 4 mi away from us and it is not difficult to drive there. However, if you prefer not to drive, you can ask us to book a a taxi shuttle for you. (Please note that in peak seasons this kind of service is very requested. We suggest you to book it ahead of time.)
If you go by car we suggest you to to follow this google maps itinerary that will guide you to Cipressino parking lot.