Your home away in Tuscany
Enjoy your family trip at a charming Tuscany Villa
Villa Vianci is a prestigious 18th century Villa with Swimming Pool, located in the heart of Tuscany, near Siena, Monteriggioni and San Gimignano. An ideal spot for Family reunions and group vacations with Friends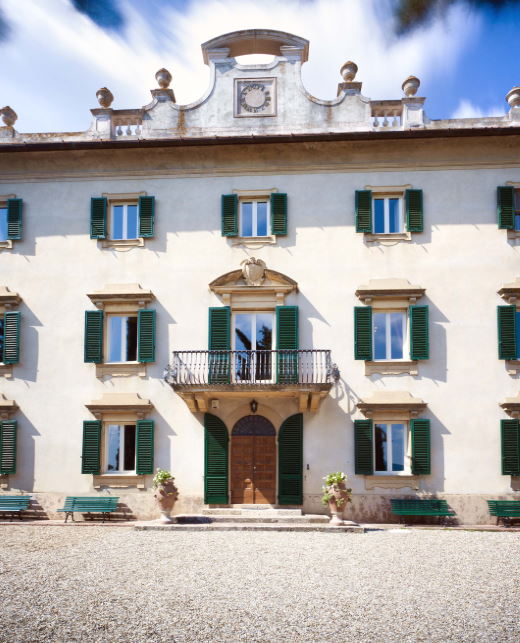 A distinctive feature of Villa Vianci is its dominant position in the hills between Florence and Siena facing Monteriggioni and the Chianti Classico area. Originally built as a wedding gift, the villa has always been a charming holiday home: a great choice for family reunions and group of friends.
Villa Vianci is rentable only entirely, can accommodate up to 14 people and is the ideal  location for enjoying the traditional Tuscan style venue offering stunning views, peaceful grounds and intimate atmosphere.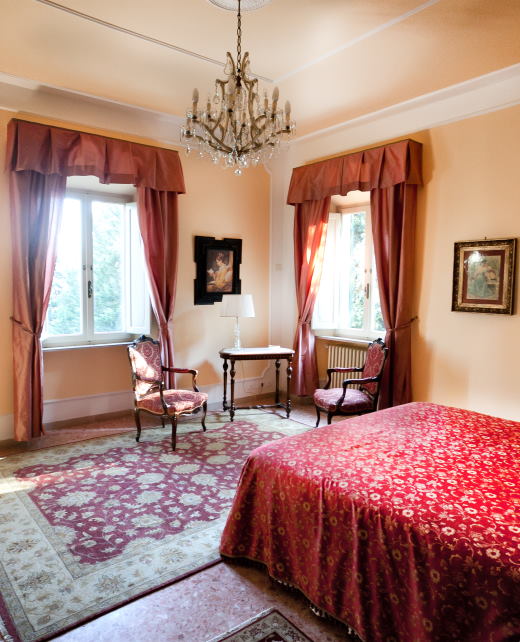 At your disposal during your stay at Villa Vianci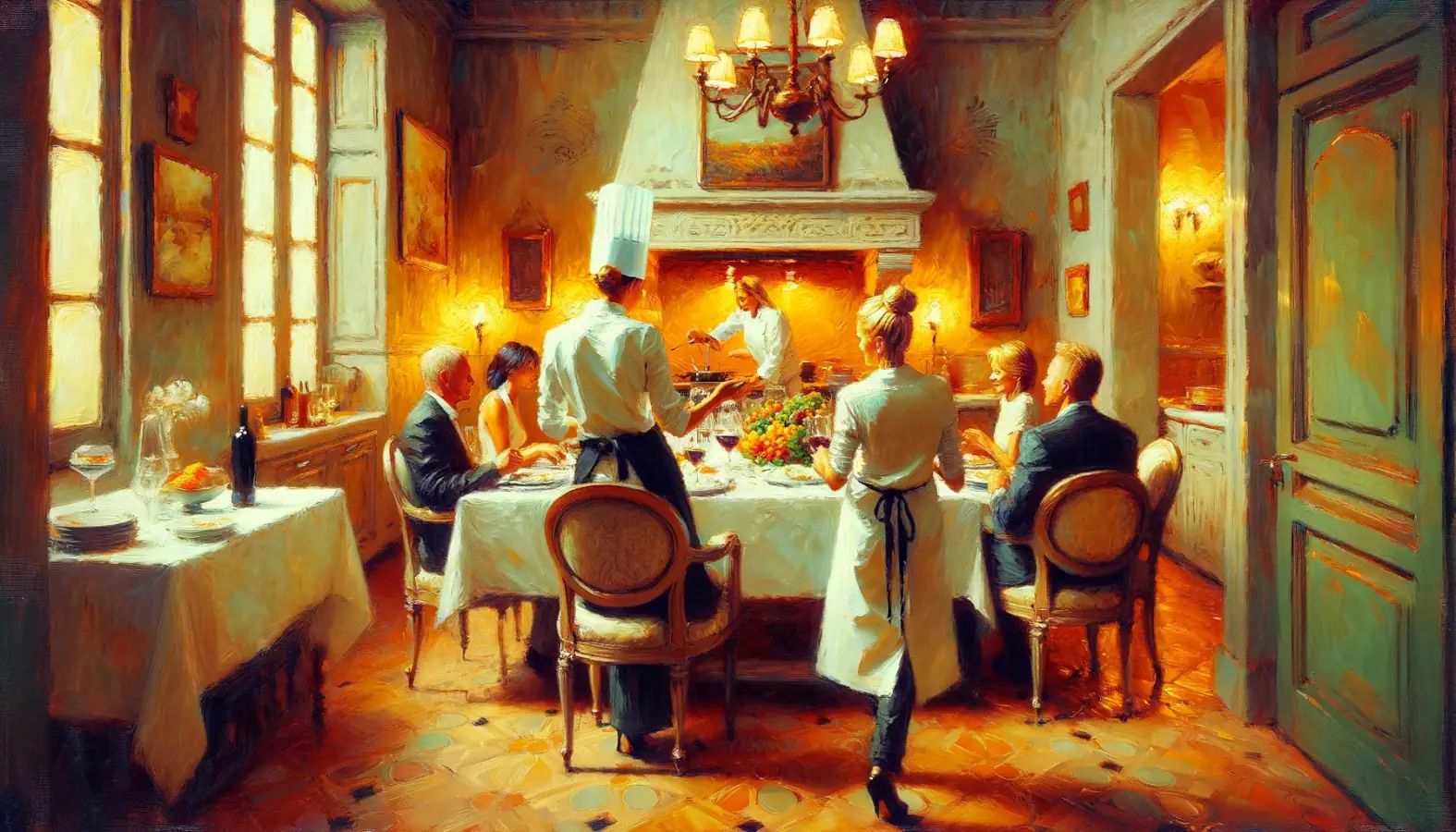 When you're tired of the crowds or of driving, enjoy a private dinner at home. Experiencing Tuscan meals couldn't be more comfortable.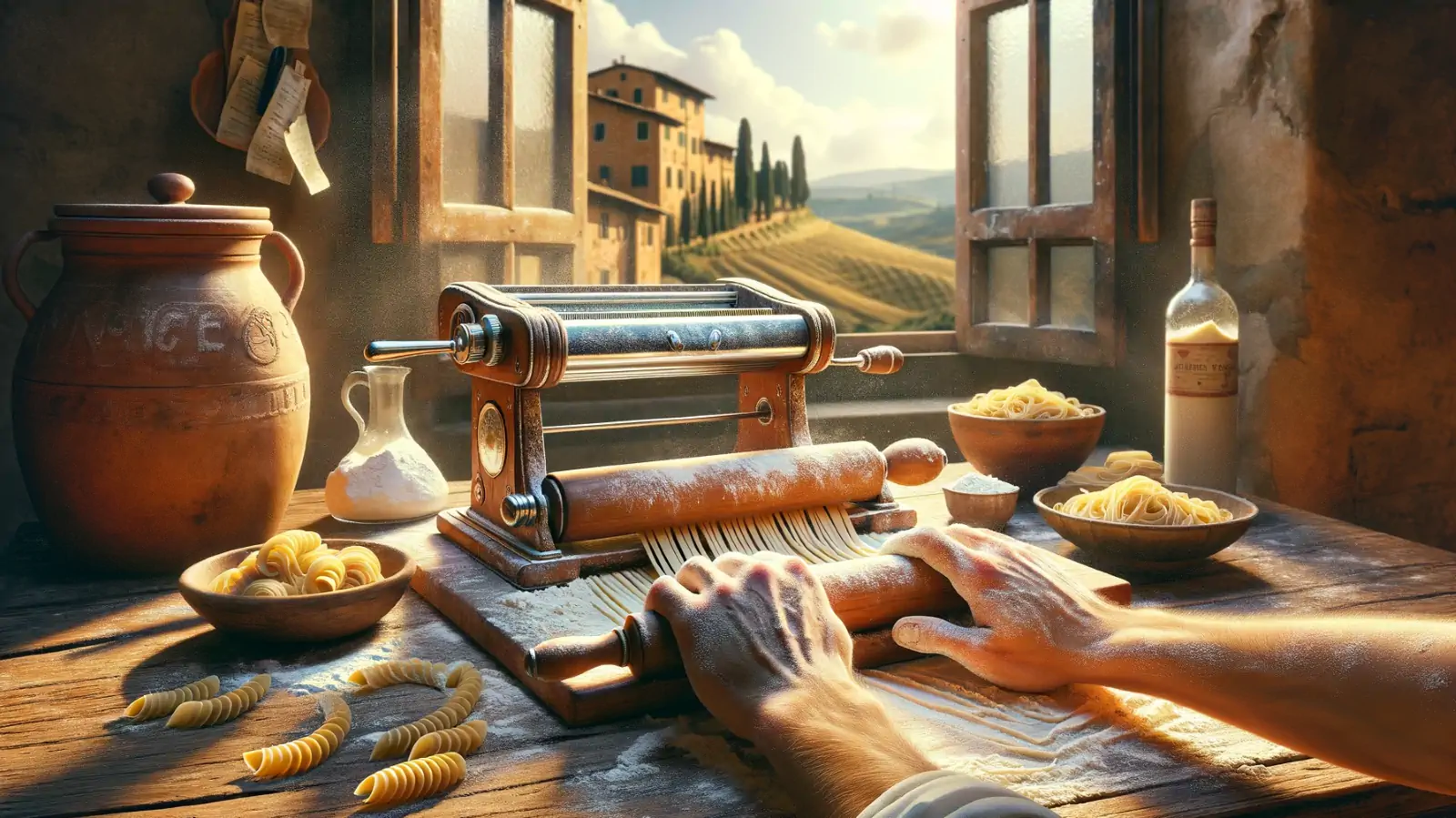 You are in Italy, so learn how to make pasta. And if you're bored with the usual cooking class, why not have fun with a pasta making group challenge?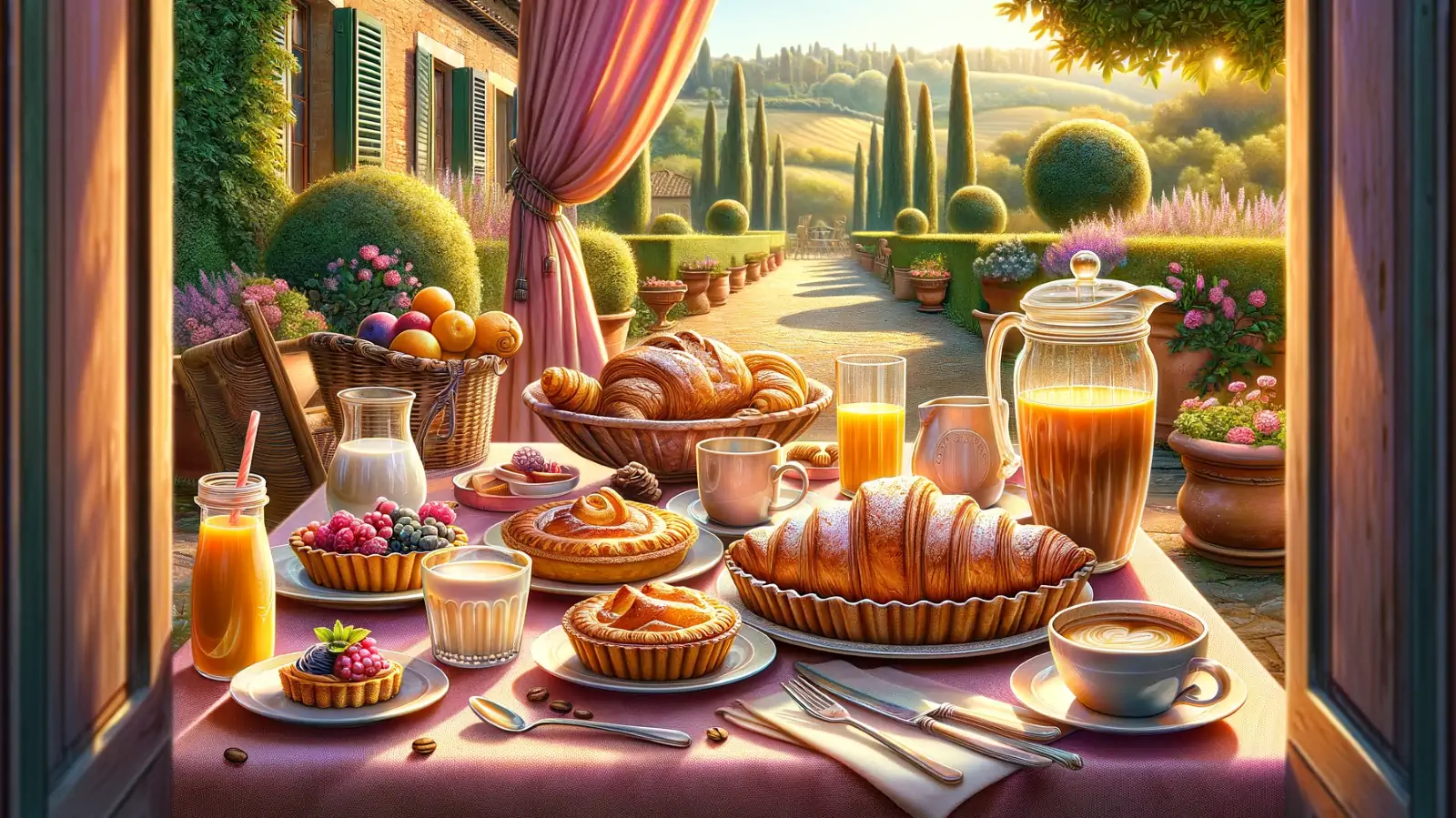 Rise and shine every day with a cozy breakfast. The breakfast service is available on requests for 5 days at least.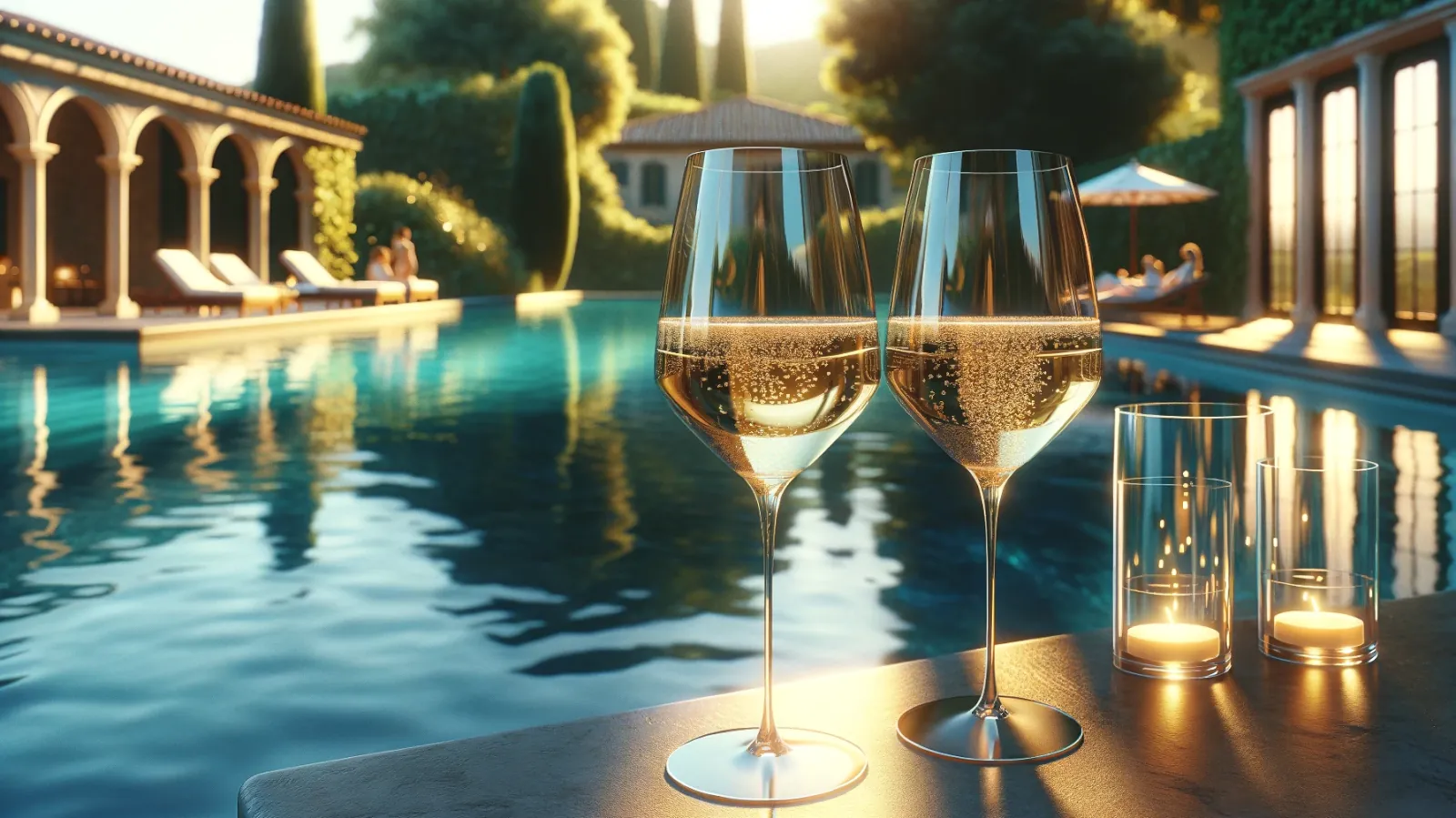 In the good weather you can reserve outdoor standing dinners. On the patio or next to the pool, it will be a great way to enjoy the summer evenings.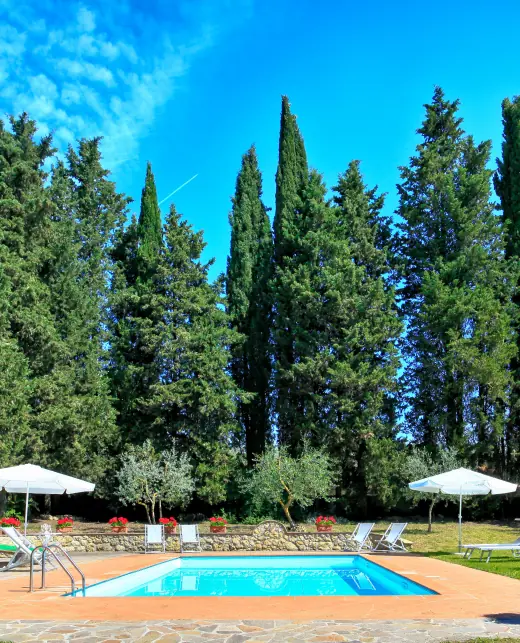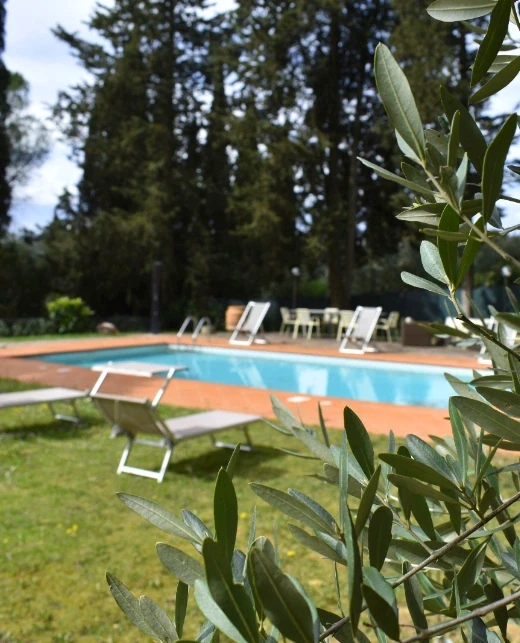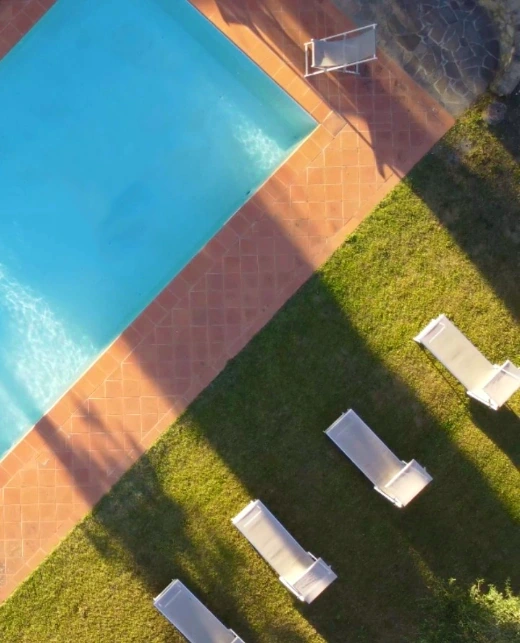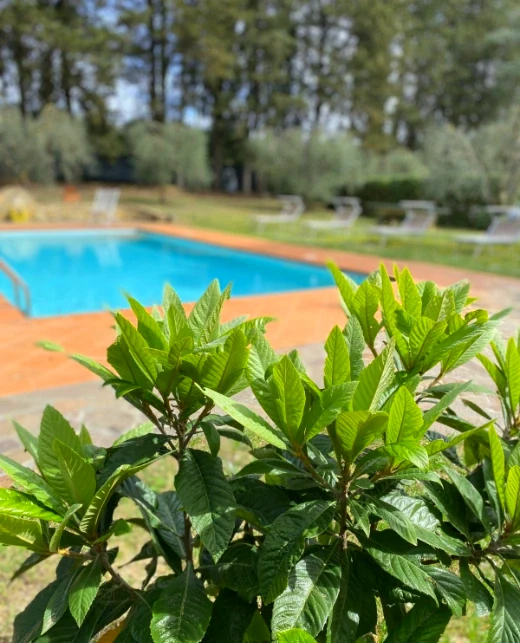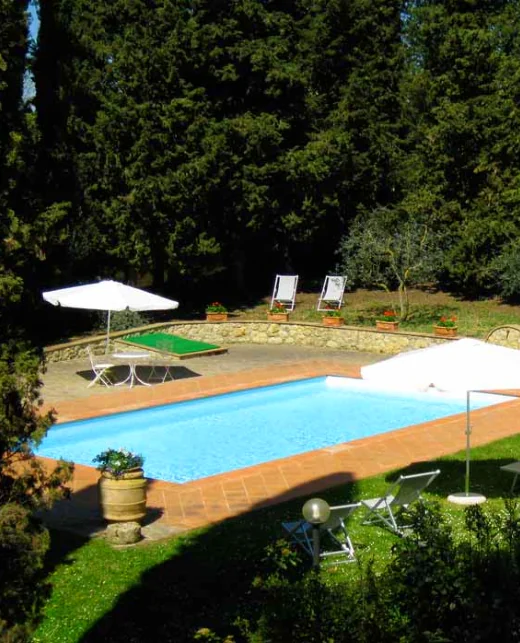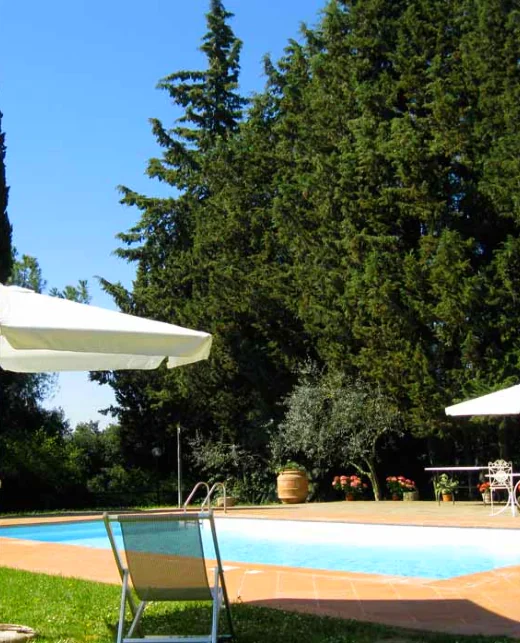 An outdoor swimming pool with solarium surrounded by a flowered garden and olive trees: the perfect setting for your relaxing moments in the summer.
Get some inspiration for your trips around Villa Vianci. Discover cutest towns, beautiful scenic roads and much more.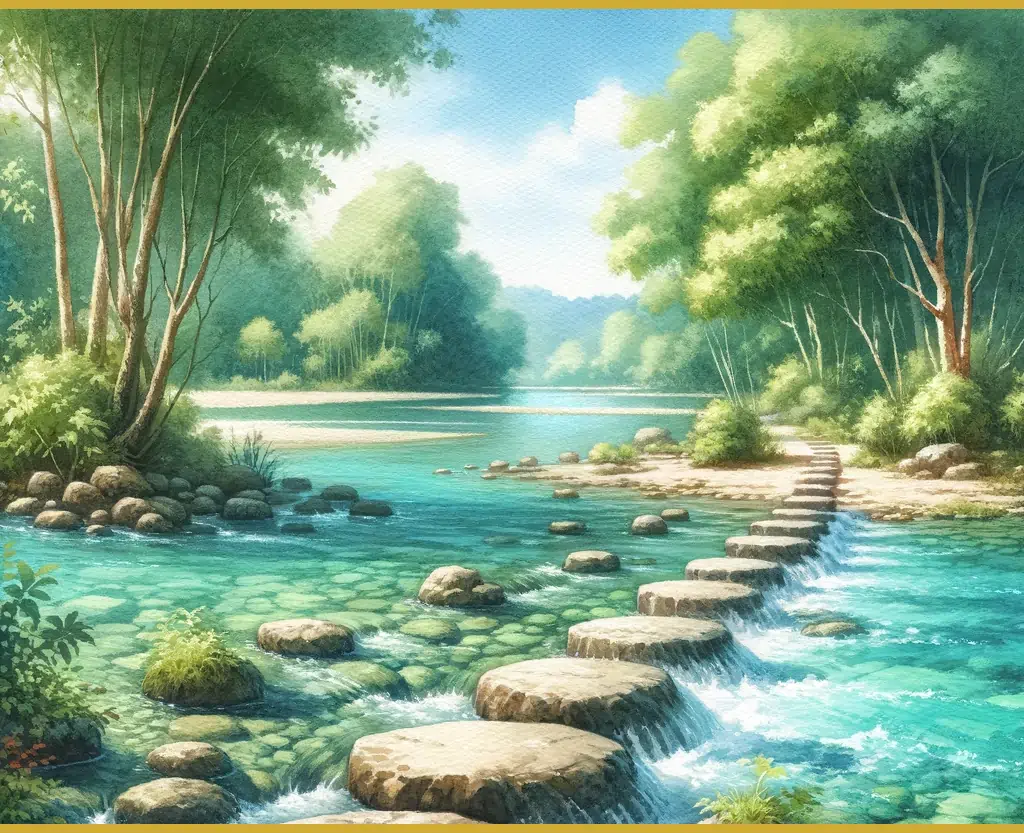 Discovering a fluvial park of unexpected charm surrounded by nature, suitable for family days of fun and relaxation.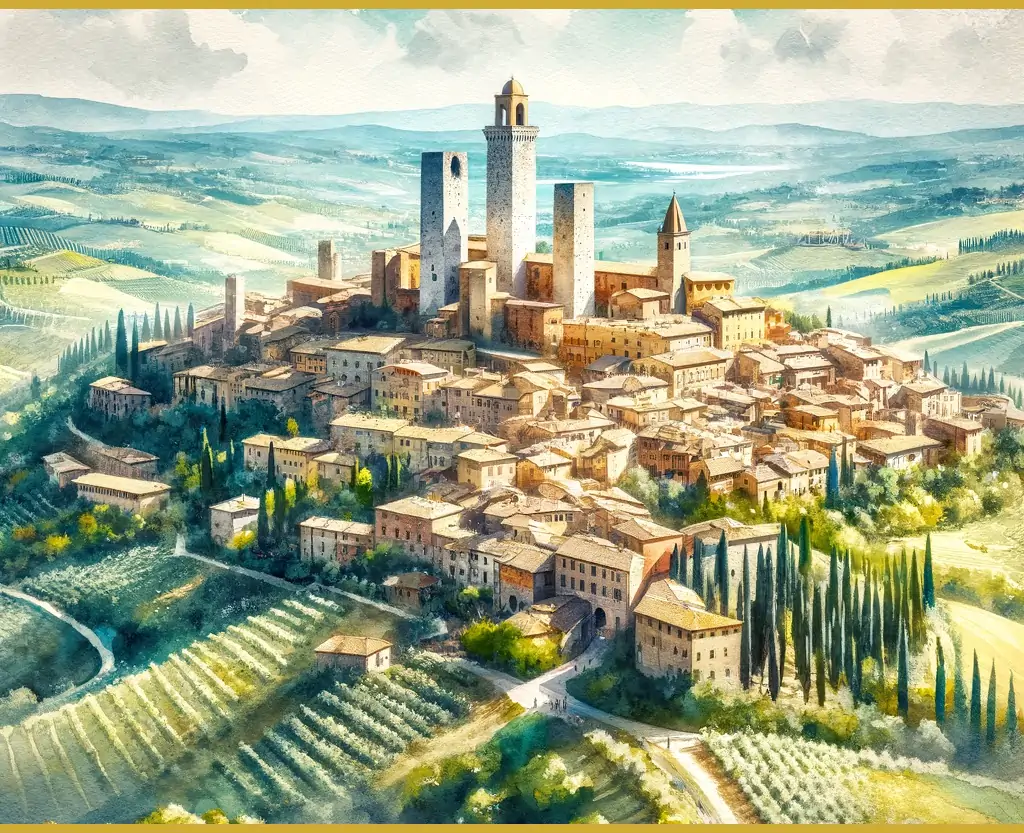 San Gimignano is a small walled medieval hill town in the province of Siena, Tuscany, north-central Italy. Known as the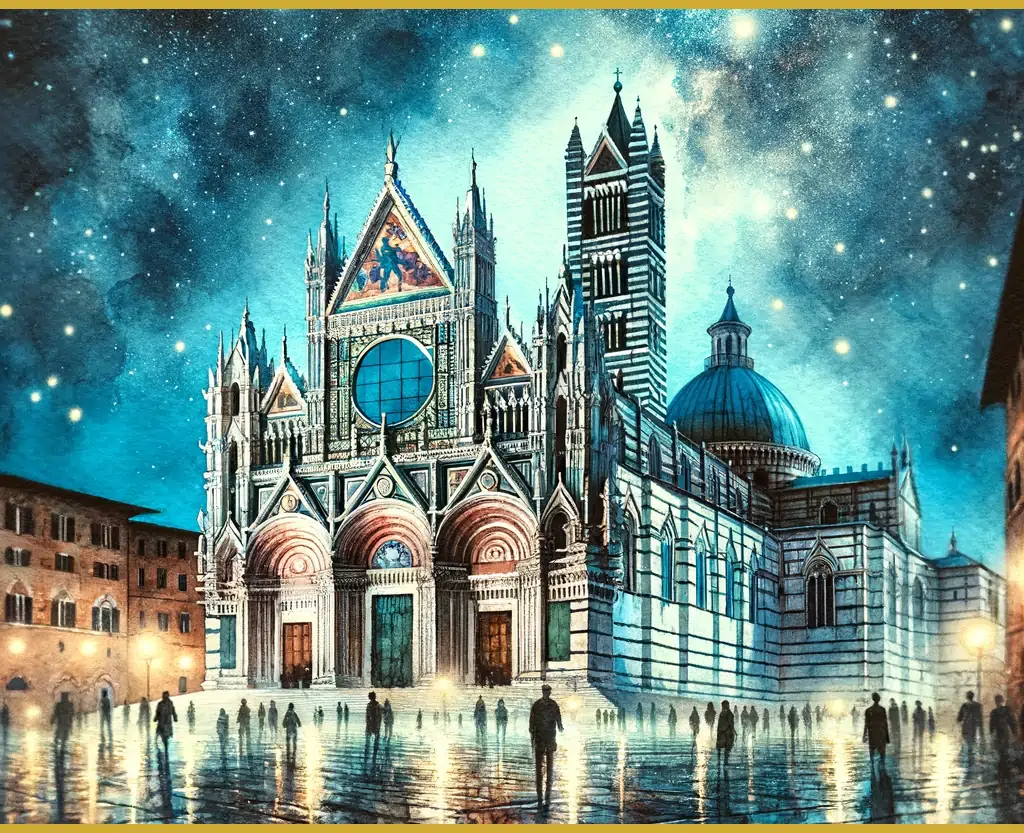 Enjoy fun activities with your mates and make memories that will last forever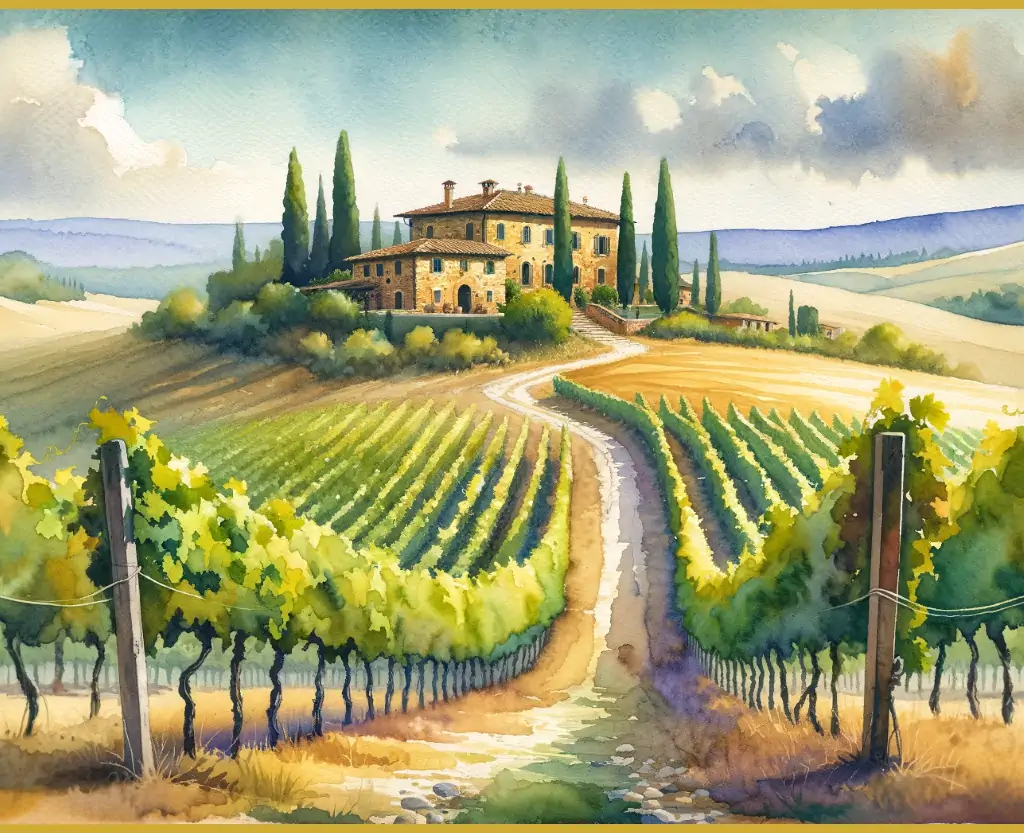 Cross the hills of the Chianti Classico and discover the wonderful landscapes, dotted with vineyards that seem to come out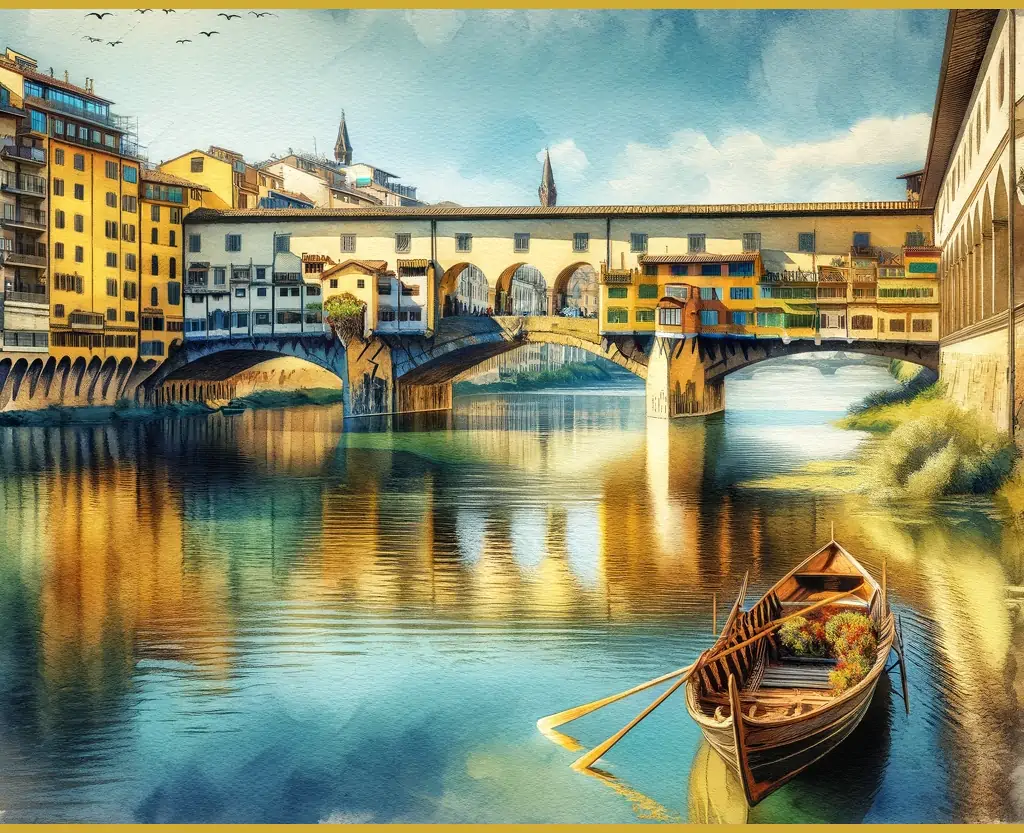 "The magical sunset light that inflames the beauty of the monuments, that unique and exclusive perspective of Florence from its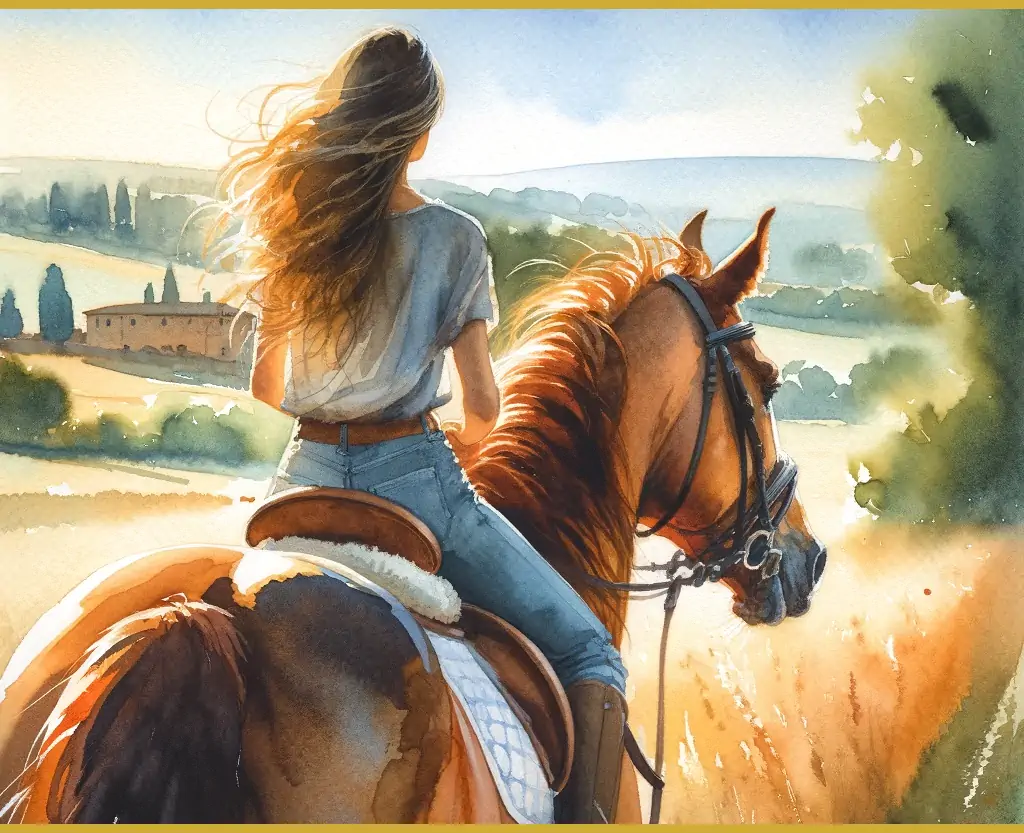 Live a unique experience with your family and friends with a horseback ride in the beautiful Tuscan hills near Monteriggioni,
"We had the most incredible week at Villa Vianci in April 2022! We brought along two families including 6 children under 12 years old. We loved the villa, the food and all of the help arranging our day trips! Highly recommend!"
"The home is wonderful; well maintained and appointed with lovely furnishings; the owners welcoming and helpful. The views can be described as, "This is why people paint!'. Truly a vacation to remember."
"The views are stunning and there are many places to sit and have a glass of wine and enjoy them. A grand house in the traditional style, although the beds were excellent, which is not often the case in these older homes. "